Nuestros noddles de fábrica son de calidad elección de harina y que son superiores en calidad, delicioso y muy nutritivo cuando se toma.
OEM producir. Observe por favor que este diseño del embalaje en la tela apenas para su referencia. No es un diseño disponible.
El peso del embalaje y de los tallarines inmediatos se puede hacer en demanda de los clientes.
fideos instantáneos taza de buen gusto
Información básica
1.Packing: bolsa, cuenco taza, paquete de la familia
2.flavour: pollo camarones vegetales con carne, etc.
3.Certification: Appcc FDA Halad
4.shelf: 12 meses
5.delievery tiempo: 25 días después de recibir el pago por adelantado
6.Brand: OEM
Características del producto
1. Hecho con las materias primas de la alta calidad.
2. Sabrosos y múltiples sabores
3. Almacenaje: Almacene en lugar fresco y seco, evite la luz del sol directa.
4. podemos producir en función de sus necesidades
Principal comercialización
África, Medio Oriente, Asia central, Asia sudoriental, Euro
Embalaje Inormation
WEIGHT

CARTON

40` HQ

BAG INSTANT NOODLES

65g

30Bags/CTN

6100CTN/40'HQ

24Bags/CTN

7400CTN/40'HQ

75g

40Bags/CTN

4300CTN/40HQ

85g

30Bags/CTN

6000CTN/40'HQ

CUP INSTANT NOODLES

65g

24Cups/CTN

2750CTN/40HQ

90g

24Bowls/CTN

2100CTN/40HQ

130g

12Cups/CTN

2850CTN/40HQ
Cocinar sugiriendo en
BOILING INSTRUCTION

·Take noodles cakes and break into pieces.

·Add 1-2 cups of rapidly boiling water. Use a fork to delicately sep arate the noodles.

·Let it boil for 1-2 minnutes.

·Afterwards,grain off all excess water.

·Sprinkle the seasoning over the noodles according to taste

MICROWAVING PROCEDURE

·Take noodles cakes and break into pieces.

·Take a microwaveable dish and place the noodle cakes in it.

·Take one cup of boiling water and cover the noodles with it.

·When the noodles have cooked,use a fork to lightly separate them.Drain all excess water and sprinkle with seasoning.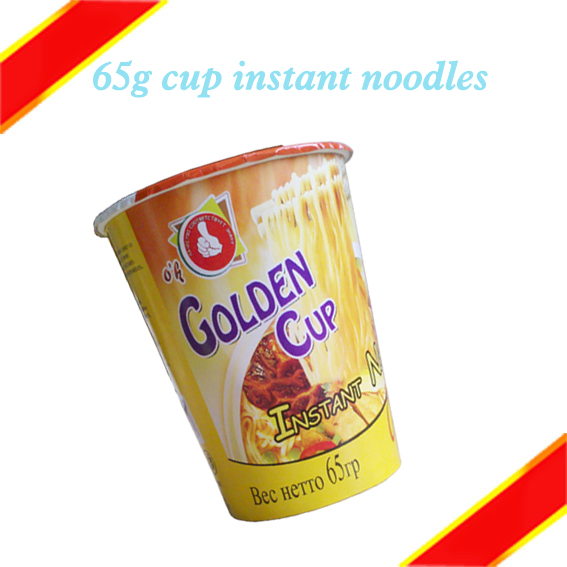 Grupos de Producto : Fideos instantáneos > CUP Instant Noodles